Designing Your Site For Speed & Search Engine
Your site speed performance determines the success of your business; in general your customers will leave your site if it takes too long to load.
Google PageSpeed Performance Score is an indicator on how your site performance is. Good PSI is one that make Google happy too, and a plus factor of your SEO.
Accelerate, optimize, and protect your site by leveraging our server and service infrastructure powerserver.id.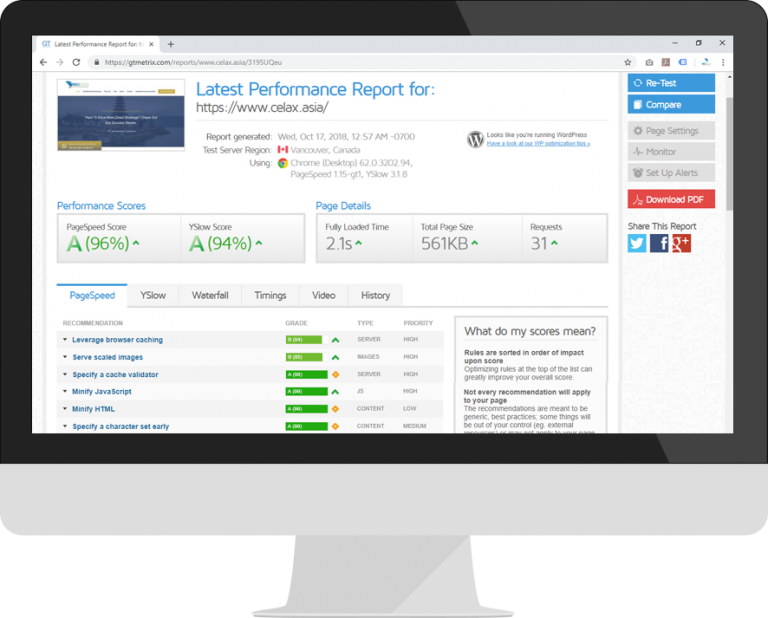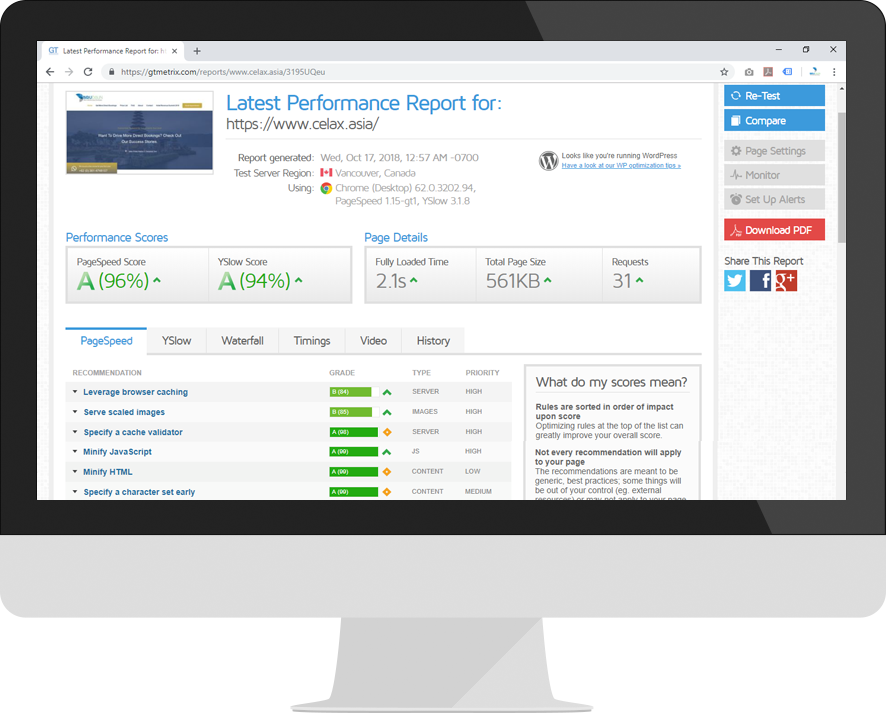 ACCELERATE
We analyze your website speed, bounce rate, SEO practice performance and trial the user performance. We fix the problems, set-up necessary tools and ready to accelerate.
OPTIMIZE
Your website speed might depend on the server performance too. We will fix it and set it up with advance applications such as Cloudflare that support the server performance.
PROTECT
It is important to secure your website from hacker, thieves, malware, etc. especially if you sell product and use payment gateway. We will set up an up-to-date website security platform such as Sucuri to secure your site.
PAGESPEED
In order to optimize your website marketing, we can help you to set-up a specific landing page to boost visitors on certain topic.
Bali Web Design & Development Service
FREE QUOTE! Discuss your project with us by filling in the form.